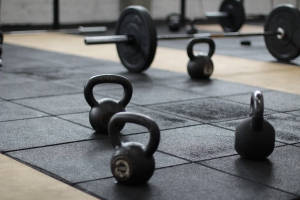 The offseason is the time when most athletes undergo their most dramatic transformations, leaving a previous season in one physical condition and starting the next season in an entirely more impressive physical condition. Like athletes in all sports, baseball players with the Wheatland Ducks get better and stronger by spending time at an offseason baseball training center, but only if the time spent there is focused and efficient.
Baseball is a game of tools, and the following offseason strength workouts are designed to improve players' abilities in regard to those tools. Baseball fundamentals are important, naturally, and these strength tips should help improve those fundamentals this offseason.
For Throwing Harder:
Whether you're an outfielder that needs a cannon arm to gun down baserunners or an infielder that needs to field balls and zing them over to a base for a force out, baseball players never will turn away the opportunity to throw a little harder. These will involve upper-body strength workouts like push-ups and overhead wall ball throws, as well as long toss drills over the course of weeks to increase throwing distance. Between the strength work and the skill practice, players can increase their throwing speed exponentially in an offseason.
For Increasing Foot Speed:
Speed is another valuable baseball tool, not only in terms of chasing down fly balls but also in terms of running the bases. Since baseball is a game of inches, getting any little advantage, even by fractions of a second, can be the difference between an out and a run. To improve this skill, players should focus on lower body training and resistance running. In terms of the weight room, squats with dumbbells of increasing weight is a great place to start, while split jumps and interval cardio on a treadmill are great leg workouts, too.
For More Powerful Hitting:
Every kid dreams of hitting a walkoff homerun in the World Series, but that obviously cannot happen without the power to lift that ball over the fence. For players looking to increase their bat strength in the offseason, the focus needs to be as much on the legs as it is on upper body strength. Arms don't do all the work, after all, so squats and medicine ball squat jumps can help give your body a more powerful foundation, while rotational medicine ball throws do wonders for the upper body.
Don't Forget Nutrition!
A healthy diet throughout this process is essential to effective weight lifting. It is awfully challenging to see big changes in strength and physique without some measure of discipline at the dinner table. Getting plenty of protein, for example, helps recovery as muscles are continually torn down and rebuilt throughout your offseason training.
Every travel baseball players wants to exhibit the five tools that scouts cherish, and these workout tips should help you see big improvements in your game moving forward. The offseason comes and goes rather quickly, so make sure you're making the most of your time with the Wheatland Ducks by tackling these offseason workouts and improving your baseball fundamentals!