Ducks Picture Day 2021
When: Sunday, March 7th from 8:30am – 3:45pm
Where: WAA Training Center (657 Wolverine Drive, Aurora)
*Picture packet coming soon.  You will need to bring this with you, filled out.*
Confirm with your coach which uniform to wear!!
All photos taken will be INDIVIDUAL shots.  They will photoshop individual photos together to create the team photo and the team banner.
Schedule: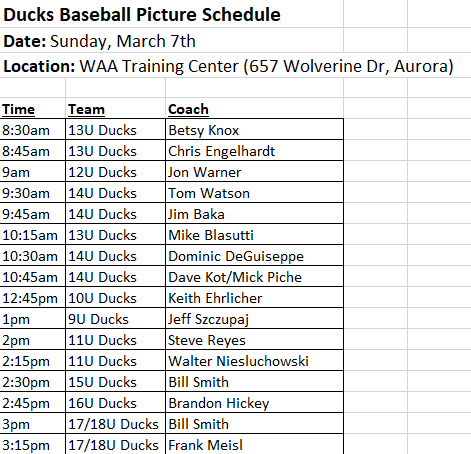 If you cannot make picture day, please contact PMI Photography at 847-526-3003 to schedule during another shoot they are having around the area.