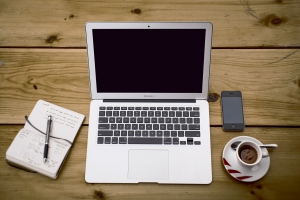 Travel Baseball is a lot of fun for the kids and families that participate in it, but the whole experience also can be a little overwhelming at times too, with all the hectic schedules, the running around, the focus on the craft itself, and even concern for which equipment to purchase. Taking all of this into consideration, it's no wonder that so many Wheatland Ducks players and parents frequent travel baseball blogs to keep themselves sane and to stay apprised of recent developments in the game.
While there are all sorts of blogs out there, these 15 blogs are among the best in terms of offering great tips for players, coaches, and parents involved in travel baseball:
Blogs for Players
Baseball Outside the Box – In interviewing all sorts of experts, this blog gives young players a little extra focus from people who really know their stuff.
Youth Baseball Edge – Through education, young baseball players can get a real "edge" by reading this player-centric blog.
Bat Scout – This blog takes an incredibly close look at very specific bats that youth baseball players may want to purchase to improve their games.
Just Bat Reviews – If one blog about bats wasn't enough, there's another great one in Just Bat Reviews!
What Pros Wear – Performing at the highest level means using equipment like the professionals. This blog keeps players up to date on the latest and greatest in that arena.
Baseball with Matt – There's a lot to be learned from the past, and this blog does a great job informing young players about some of the most interesting and exciting baseball history.
Blogs for Parents
Travel Ball Parents – This blog offers some great content for current and former parents of travel baseball players.
Mom's Team – Another blog for parents (and moms in particular), this one focuses on keeping kids healthy and happy during the rigorous travel baseball season.
Baseball Positive – Sometimes parents need a little positivity to keep themselves going while their kids follow their dreams, and this blog even has "positivity" right in the title!
Inside Baseball – This blog hasn't been updated in a couple of years, but the posts there are still relevant for parents, covering all sorts of topics that still matter to the mothers and fathers of athletes.
Blogs for Coaches
Coach and Play Baseball – This blog has some great information about managing expectations in the sport while also making the most of the experience.
Travel Ball Boom – Excellent for coaches, this blog works in a very nice mixture of coaching tips, team management, and even a little bit of humor. It covers serious topics while still keeping things light.
John T. Reed's Baseball Coaching Blog – Reed is an author with a background in baseball who offers some great tips for coaches in today's travel baseball program.
Coach John Peters' Baseball Tips – Coach Peters has a wealth of experience and he shares his expertise in his posts.
Quality Coaching – This blog believes that quality youth coaching advice should be free, and they certainly provide plenty of it in their informative posts.
Feel free to make the most of these blogs as you navigate the entertaining and nonstop world of travel baseball. These are intended to provide information for players, parents, and coaches to make the most of their experiences out on the diamond, and we want nothing but the best for everyone associated with the Wheatland Ducks travel baseball team!